8x8 Review
8x8 is a cloud-based communications platform for voice, video and chat.
You can mix and match plans for a truly custom business phone system.
8x8 has 24/7 global customer support and terrific training resources.
This review is for small business owners who are considering 8x8 as their business phone system.
8x8 is a cloud-based business phone system service provider. Its entry-level plan includes unlimited calling in the U.S. and Canada, auto-attendants, intelligent call routing and other great call management features that create a professional look and sound for companies of any size or industry. It only takes about five minutes to choose a local business phone number, download the 8x8 Work application to an internet-connected device, and start making or receiving calls with a new account. The 8x8 admin console makes it easy for non-technical business owners to configure the auto attendant, adjust call queues, edit ring groups and more. 8x8's upper-tier plans add unlimited calling to 48 countries with advanced features that include supervisor analytics, call quality reporting and uptime service level agreements of 99.999%.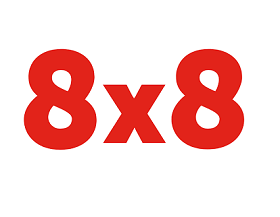 8x8
The Verdict
8x8 is the best business phone system for basic services. Businesses seeking a unified communications platform will find exceptional value with 8x8's unlimited calling in the U.S. and Canada, auto attendants, and other call management features.
8x8's Editor's Score: 95/100
| | |
| --- | --- |
| Ease of use | 95 |
| Features | 94 |
| Integrations | 95 |
| Pricing | 95 |
| Customer support | 95 |
Why We Chose 8x8 for Basic Business Phone Service
8x8's entry-level Express plan offers the ideal mix of pricing and features for small businesses that need a reliable phone service with modern call management tools. This includes unlimited domestic calling, an easy-to-use auto attendant, audio and video conferencing for up to 100 participants, file sharing, and team messaging. A new business phone can be set up in as little as five minutes if you're selecting a new number, and porting an old number is free during the initial purchase or at a later time. The ability to mix and match between available plans helps ensure that each employee has the communications tools they need.
8x8 also provides larger organizations with a full array of advanced business communications features such as monitor, whisper and barge, which allow managers to listen in on calls, offer helpful training advice to agents, or take over the call if necessary. Most plans provide businesses access to all of the unified communications tools they need, thanks to 60 integrations for Salesforce, Microsoft, Google, HubSpot, Freshdesk, NetSuite and other critical productivity tools.
Pros
Businesses can mix and match plans to support each employee efficiently.
The setup process is quick and offers easy-to-use call management features.
Some plans offer unlimited voice calling to 48 countries.
Cons
There's a limit of 10 users for the entry-level Essentials plan.
Domestic customer support by phone is somewhat limited.
Online faxing is restricted to upper-tier plans.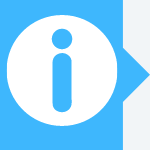 Key takeaway: While 8x8 has plenty of advanced features, we think the basic service plan offers the ideal mix of call management tools and price for many small businesses.
Usability
Much like Ooma Office, 8x8 is an especially easy-to-manage business phone service for small businesses owners who may not have a dedicated IT specialist on staff, or who lack technical experience themselves. The 8x8 Work app for web, mobile and desktop devices makes it easy to navigate and customize call settings. From the app, users can chat, call, fax and meet from any number of devices including computers, smartphones, tablets and Chromebooks.
With call flip, users can seamlessly switch between a deskphone and mobile device without the other caller being aware. Nearly every action that takes place within the app can be tracked to provide detailed analytics for all inbound and outbound calls with quality and activity reports to help managers improve operations and customer satisfaction. With more than 60 key integrations, 8x8 is a true digital workspace that allows employees to stay focused without switching between multiple software applications and able to help customers or collaborate with other team members efficiently.
8x8 Features
8x8 offers a strong list of basic and advanced calling features, available through an easy-to-use app for desktop and mobile devices with web access through most plans. Most of our favorite 8x8 features for basic phone service come standard with all plans.
| | |
| --- | --- |
| Auto attendant | Automate and improve your incoming callers' experiences. |
| Advanced call management | Easily set business hours to route calls to the proper individuals, teams or voicemail boxes. |
| Branded video conferencing | Give your business a professional look and sound with branded video conferencing tools. |
| Analytics | Identify ways to improve operations and customer satisfaction. |
Auto Attendant
The multilevel auto attendant serves as a virtual receptionist to automate and orchestrate each incoming caller's experience. Business owners can easily configure multiple call flows, offer valuable business information during hold times, provide callers with self-service options to resolve their issue, and shorten the time it takes for a caller to reach their destination. Admins can record custom greetings, use text-to-speech, or let 8x8's professional voice artists produce custom greetings and menu options for you.
Advanced Call Management
8x8 offers easy-to-manage ring groups to distribute incoming calls to the right employees, call queues to place incoming callers on hold until an appropriate agent is ready, and call monitoring to let supervisors listen to select employee phone conversations to offer training and coaching tips.
Branded Video Conferencing
New and small businesses that want to project a larger, established presence can accomplish that with branded video conferencing tools. This feature, included with all 8x8 service plans, allows businesses to customize the meeting experience with unique backgrounds, logos and vanity URLs for all video meetings.
Analytics
Available with the X4 plan, 8x8's analytics and reports are designed to help business owners identify key trends across multiple communications channels. Admins can view detailed summaries of each extension's activities, see who's available at a glance, examine all unanswered calls, explore call quality, and access ring groups to see which members of a team are pulling the most weight. Admins can also schedule regular reports by device or employee for detailed analysis.
8x8 Cost
8x8's Business Communications service is available through three separate subscription plans. Unlike most business phone system service providers, 8x8 lets customers mix and match plans to build a custom solution that meets the various needs of different employees and teams. Businesses can save up to 25% with an annual subscription through some plans, and our listed prices reflect that discount where applicable. For Express users, the first month of service is free.
| | | |
| --- | --- | --- |
| Plan | Price | Features |
| Express | $15 | Unlimited calls in the U.S. and Canada, unlimited video conferencing, unlimited chat, auto-attendant, visual voicemail, basic call management, meeting recordings and more |
| X2 | $24 | Includes everything in Express plus unlimited calls in 14 countries, advanced call handling capabilities, SMS, mobile and desktop apps, CRM integrations, video meetings with 500 participants, 99.999% guaranteed uptime and more |
| X4 | $44 | Includes everything in X2 plus unlimited calls in 48 countries, supervisor analytics, barge, monitor, whisper, 8x8's Frontdesk experience for receptionists and more |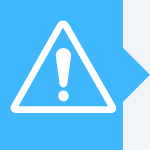 FYI: The entry-level Express plan is limited to 10 user accounts.
8x8 Setup
The basic Express setup can be completed in as little as five minutes when selecting a new local number. You may also port your old number for free during the initial order process or at a later time. Setting up other features, including auto attendants, extension numbers, call queues and ring groups is easy to accomplish through the admin console's home menu. 8x8 provides limited assistance for customers who are setting up their business phone systems.
For especially complex scenarios, 8x8 offers a variety of paid implementation services ranging from 20 guided hours of service to fully managed implementation with dedicated project managers. For companies moving especially fast, 8x8 offers a rapid deployment program to quickly get a cloud communication system up and running at dozens or thousands of locations.
8x8 Customer Service
Subscribers can reach a global customer service representative 24 hours a day, 7 days a week through online case management with live chat support from the U.S, Costa Rica, the U.K., India, Singapore, Australia and the Philippines. Domestic customers can reach a U.S.-based support specialist by phone Monday through Saturday from 6 a.m. to 6 p.m. PST.
In terms of training resources, 8x8 University is among the industry's leaders. The learning platform includes 17 separate courses developed for agents and administrators. The university-style courses include a mixture of free self-paced tutorials and paid instructor-led courses to help your team use the communication tools as effectively as possible. 8x8 also has an advice and resource center with case studies, blog posts, and videos to help employees learn more about their industry and develop their career skills.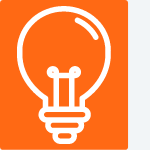 Tip: Give your employees time to use 8x8 University's free and quick training courses to get up to speed with the business phone system's features.
8x8 Drawbacks
While the ability to mix and match plans is a great way for a company to control phone service expenses, there is a limit of 10 users for the entry-level Express plan. For larger companies that don't need advanced calling features or tools, this limit may prove troublesome. Many competitors also cap the number of allowable users for their entry-level plans, so 8x8 is not alone in this drawback – as you can see in our RingCentral review and Dialpad review.
Many modern phone systems, such as Dialpad, are moving toward AI-powered features and tools designed to help companies make the most out of every conversion that takes place. In many cases, these tools come standard in at least some pricing plans. The Conversation IQ add-on that provides speech analytics and quality management is not listed as a standard feature in any of 8x8's three Business Communications plans we reviewed.
Methodology
Our editorial staff considered more than a dozen of the best business phone system providers for review. After conducting our initial research into each potential modern phone solution, we identified 11 of the best communications tools on the market today for small businesses: Ooma, Nextiva, 8x8, RingCentral, Dialpad, GoTo Connect, Grasshopper, Vonage, Kinetic Business by Windstream, Zoom and Net2Phone. Our team spent dozens of hours conducting research, participating in guided product demos, and testing each platform through trial and paid accounts when possible. Finally, we selected the best use case for each platform to help businesses determine which phone system provider offers the best features, tools and price for their unique needs. We chose 8x8 as the best business phone system for basic service because of its strong core features and tools, as well as its easy setup process and around the clock customer support.
FAQs
Is 8x8 a cloud-based system?
Yes, 8x8 is a cloud-based – or Voice of Internet Protocol (VoIP) – phone system. Most modern business phone systems use your device's internet connection to deliver voice, video, and other data with HD quality and high reliability that typically meets or exceeds uptimes of 99.999%.
What does the name 8x8 mean?
Initially named Integrated Information Technology in 1987, the company changed its name to 8x8 in 1996 to reflect its shift from multimedia semiconductors to programmable solutions for the video conferencing market. The name 8x8 refers to the dots of light or number of video pixels used as the foundation for many functions related to video transformation and image compression.
Is 8x8 a secure platform?
The 8x8 business communications platform has enterprise-grade security with an extensive list of third-party security and compliance certifications, including HIPAA, ISO/IEC 27001:2013, ISO 9001, FISMA, NIST, and CPNI. 8x8 was one of the first cloud computing companies to comply with GDPR, and it participates in annual independent audits.
Overall Value
We recommend 8x8 Business Communications for …
Small businesses looking for a basic, cost-effective phone service provider.
Businesses that want to mix and match plans to support different teams efficiently.
Businesses that regularly call customers in many countries around the world.
We DON'T recommend 8x8 Business Communications for …
Businesses looking for 100% U.S.-based customer support to troubleshoot issues.
Businesses with more than 10 employees that only need the most basic phone service.
Small businesses that want AI-powered communication tools as a standard feature.
Image Credit: Prostock-Studio / Getty Images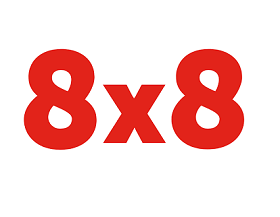 8x8
The Verdict
8x8 is the best business phone system for basic services. Businesses seeking a unified communications platform will find exceptional value with 8x8's unlimited calling in the U.S. and Canada, auto attendants, and other call management features.

Jeff Hale
Business News Daily Contributing Writer
Jeff Hale is a writer and editor based in San Diego with a background in business development and marketing. He has identified new market opportunities for Fortune 500 companies and developed communications strategies and digital branding for tech startups and small businesses. Jeff covers emerging technologies and business solutions with a focus on efficiency and growth. He holds a Bachelor's degree in English from the University of California, Irvine, and an MBA from Chapman University.