ADP HR Outsourcing Review
ADP's HR outsourcing service gives small businesses access to a wide range of valuable employee benefits.
ADP's online platform makes it easy for administrators to manage their company's benefit offerings.
ADP provides all of the services businesses look for in an HRO partner.
This review is for businesses that are considering partnering with ADP for their HR outsourcing services.
ADP's human resources (HR) outsourcing service has stood the test of time and continues to get better. Many businesses of all sizes and industries utilize ADP's partnership, thanks to its flexibility, comprehensive product design, and knowledgeable staff. Although there are several good benefits administrators on the market today, few have been customer-tested as much as ADP has over the years. It's for these reasons and more that ADP is our choice as the best HR outsourcing service for benefits administration.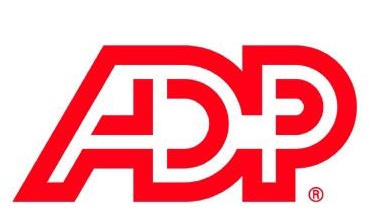 ADP HR Outsourcing
The Verdict
With its years of HR-related experience, ADP stands out as a leader in HR outsourcing. Its ability to offer and manage such a vast array of employee benefits makes ADP our choice as the best HR outsourcing service for benefits administration.
Usability
Despite ADP's expansive service offerings, it retains a straightforward user experience and continues to simplify the benefits management experience. It helps business owners and HR managers seek solutions to challenges and partners with employees to meet their needs through self-service and customer service channels. It also offers integrations with various popular business software, including comprehensive data tools.
Whether your company employs 25 or thousands of workers, ADP's platform makes it easy to manage needs such as payroll and various employee benefits, including complex, multi-tier programs. Given its time-tested tools and services, ADP has probably seen every possible benefits-related challenge that companies experience. That is a huge plus for businesses without a dedicated HR team to help them navigate difficult situations. You can save time, protect your business, and move forward with confidence when partnering with an experienced HR service like ADP.
Features
Although ADP gets our nod for best benefits administrator, it also excels in many other HR management areas, such as payroll, retirement planning, and business insurance.
| | |
| --- | --- |
| Overall benefits administration | ADP leverages powerful and agile benefits administration solutions and is designed to make benefits management simple, drive employee engagement, and help you win the battle for top talent. |
| Retirement planning | You can attract, retain, and reward employees with retirement solutions such as 401(k), SIMPLE IRA, and SEP IRA plans. |
| Group health insurance | Smooth integration between your health plan and payroll can make benefits administration efficient and paycheck deductions automatic. |
| Business insurance | You can work with licensed business insurance agents through ADPIA for property and casualty insurance, such as workers' compensation and general liability insurance. |
| Employee self-service | This empowers employees to utilize the system's features and to update and view their own documents without HR involvement. |
| Payroll administration | ADP handles all payroll processing and payroll tax management. |
Overall Benefits Administration
ADP's easy-to-use online platform and mobile app make it easy for employees to manage their benefits. They can quickly and easily participate in open enrollment, as well as manage life events and the benefits needs of their dependents.
In addition, since ADP's benefit services seamlessly integrate with its payroll and other HR and financial systems, it makes your overall benefits management efficient, accurate and secure.
Retirement Planning
ADP's retirement planning platform includes easy-to-use technology for you and your employees, comprehensive plan integration with ADP payroll, experienced service and award-winning employee education programs, access to investment management services, flexible plan design, and unbiased investment choices.
Group Health Insurance
Through ADP Insurance Agency (ADPIA), you get access to licensed agents who answer your questions and then ensure you get the right group health insurance plan options for your employees. ADP also provides access to an established network of regional and national carriers for plans that meet your business's and employees' needs at a competitive rate. It offers year-round assistance in managing benefit plans, easing your administrative burden around enrollments, renewals, terminations, and changes related to life events.
Did you know? Integration between your payroll and your benefits platform simplifies the payroll process by ensuring the correct deductions from employees' paychecks based on their benefit selections.
Employee Self-Service
The widely used ADP portal allows your employees to not only enroll or make changes to their benefits, but also view their pay statements and W-2 information, change their W-4 tax information, set up direct deposit, manage their 401(k) and retirement accounts, and update their contact information. They also have access to online tools like retirement planners and payroll calculators.
Payroll Administration
ADP has been offering payroll services longer than any of its other service options. The payroll platform that ADP has built and refined over the years makes it a good fit for businesses of all sizes. It handles all your payroll processing and payroll tax administration, which includes withholding the proper amount for payroll taxes and filing them with the correct local, state and federal agencies.
Pricing
The cost of ADP's HR outsourcing services is very dependent on the services you choose and the number of employees you have. You must have at least 25 employees to use ADP's HR outsourcing services. Since you get to choose which HR services you outsource to ADP, pricing can vary greatly. ADP allows month-to-month as well as longer-term annual contacts, which can also impact your costs; with any service, the cost per month tends to be lower if you pay for a year upfront.
What's nice is the flexibility in the service offerings you can choose. As your company scales up, you can add on to your current package of services. Anytime your business may have additional needs, ADP will have the services and resources to support you.
To get more information on cost, you need to contact ADP directly for a custom quote.
Key takeaway:You need at least 25 employees to use ADP's HRO services, and all of the pricing is customized according to the specific services you choose.
Setup
ADP makes setup fairly simple for new customers. After assigning you a point person for all your questions, ADP will walk you through the integration process and any customization needs you have. You'll likely discuss your customization requests with ADP ahead of time, so they should be worked into the price already at this point, but sometimes customization of ADP's platform once you've been walked through it will have an additional cost, depending on the circumstance.
Once all of your information is in the system, navigating the platform is easy for both administrators and employees. Managers have quick access to employees' contact information, payroll details and benefit selections. At the same time, employees can easily log in to view their HR-related information. Since it is a cloud-hosted system, you can access the ADP portal from anywhere with an internet connection.
Customer Service
With ADP, you are served by a well-staffed, experienced team of HRO customer support agents. Since ADP has customers all over the U.S. and is well versed in all states' labor laws, it can help you make quick decisions in compliance with your local regulations.
ADP's customer service model has been well tested over the years, first through its payroll customers and later for its HR, insurance, and benefits administration services. Customer service is available 24/7 by phone, web, and live chat. We have found that the live chat tends to yield the quickest response, and you can also get quick answers to your questions on the information pages of its website.
Tip: Before you reach out to ADP directly for answers, you may want to check out its website, which offers helpful support pages for both administrators and employees that include detailed answers to a wide range of questions.
Drawbacks
With all ADP has to offer, we feel there is still room for improvement. One downside is the lack of pricing information on its website. While we understand that there is a lot of variation and customization in pricing for these types of services, at least some example pricing estimates would be helpful to give you some idea of whether this service would even potentially fit within your budget.
The other big drawback is the minimum employee requirement. Since you must have at least 25 employees to outsource your HR to ADP, many small businesses can't take advantage of these services. If your business has fewer than 25 employees and you need HRO services, you will need to consider an option with a lower employee minimum, such as Paychex.
Summary
ADP started its business catering to small and midsize companies, and to this day, its sweet spot is the slightly smaller company. More than 700,000 businesses use ADP for their payroll and HR services – and for good reason.
We recommend ADP for:
Companies that have at least 25 employees
Businesses focused on strong benefits administration
Businesses with unique needs that may require slight customization for proper merging with ADP's platform
We do not recommend ADP for:
Very small businesses with just a few employees
Companies that would require massive updates or changes to their systems for successful integration with the ADP platform
Image Credit: Antonio_Diaz / Getty Images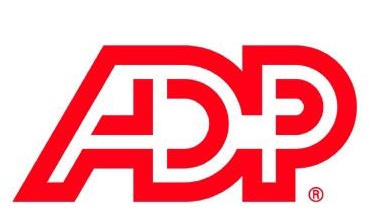 ADP HR Outsourcing
The Verdict
With its years of HR-related experience, ADP stands out as a leader in HR outsourcing. Its ability to offer and manage such a vast array of employee benefits makes ADP our choice as the best HR outsourcing service for benefits administration.

Patrick Proctor
Business News Daily Contributing Writer
Patrick Proctor, SHRM-SCP, is certified as a senior professional in human resources. His more than 15 years of executive level leadership inform his work on inclusive and engaging workplace culture, as well as educating senior leadership teams about human capital management and organizational strategy. Patrick has written dozens of articles on global business, human resources operations, management and leadership, business technology, risk management, and continuity planning