Textedly Review
Textedly is a text message marketing service that offers 12 affordable plans spanning 1,200 to 240,000 monthly messages.
Textedly includes several advanced features as apps for which you'll pay a one-time fee.
Despite its low prices for large numbers of monthly texts, Textedly's custom keyword maximums are among the lowest we've seen.
This review is for small business owners and marketing professionals considering Textedly as their text message marketing platform.
Textedly is a user-friendly text message marketing platform that includes SMS and MMS messaging, a dedicated toll-free number, and other SMS marketing fundamentals. If the number of text messages you need to send changes, you can easily switch among Textedly's 12 reasonably priced plans. You'll pay an additional one-time fee for lifetime access to auto-replies, personalization and drip campaigns. For these reasons, Textedly is our top pick for companies seeking a scalable, affordable SMS marketing platform that will grow with them.

Textedly
The Verdict
Textedly is a user-friendly text message marketing platform with 12 reasonably priced plans of various sizes, so it's our best pick for businesses looking for easy scalability.
Textedly Editor's Score: 92/100
| | |
| --- | --- |
| Pricing | 100 |
| Scalability | 100 |
| QR codes | 100 |
| Customer service | 85 |
| Custom keywords | 75 |
Why Textedly Is Best for Scalability
You can seamlessly upgrade from Textedly's lowest-priced plan to any of its other 11 plans as your business grows and you send more texts. Scaling also won't break the bank. Even if you're sending 240,000 messages per month, you'll pay considerably less for Textedly than you would for other SMS marketing services.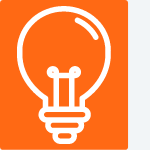 FYI: As you grow toward sending hundreds of thousands of texts per month, Textedly will remain affordable. You'll pay $1,400 to send 120,000 messages per month. That's much more than the 27,000 messages you get for $1,199 per month with ProTexting.
As you scale, Textedly will always let you message an unlimited number of customers. This way, your growth doesn't pose any limits on your marketing operations. Uploading additional customers and linking them to a keyword is simple: Just upload a CSV, choose a keyword and click "Save." Textedly makes subscriber opt-out – a key SMS marketing best practice – easy too. This ease of growing your list in a compliant manner, combined with Textedly's easy plan switching, makes it our top pick for scalability.
Pros
You can easily move among the 12 pricing plans as your business and text message marketing operations grow.
Prices are competitive, even when you send a large number of text messages each month.
It's easy to upload contacts in bulk and link to keywords.
Cons
The maximum number of keywords is relatively low.
Canceling your subscription can be tough.
Usability
The Textedly dashboard's first row shows your plan, your number of remaining monthly messages and your total available keywords. Below that, you'll see your number of subscribers, total messages sent and total messages delivered.
You'll also see an activity feed, a list of your most subscribed to keywords, your unsubscribe rate and your recently sent campaigns. In the center of it all is an activity report showing your new subscribers, messages sent and messages delivered over time. We like that this dashboard is clear and crisp.
On the left-hand side, you'll see a navigation panel with all the key tools you'll need. The App Tools icon houses your integrations, which are easy to use. Textedly maintains a Zapier integration so you can integrate just about any tool you desire. Certain tools have apps readily available in Textedly: Slack, Salesforce, HubSpot, Mailchimp and Facebook are just a few of the biggest ones.
Features
| | |
| --- | --- |
| Scalability | You can grow from sending 1,200 messages per month to 240,000 messages per month without switching platforms. |
| Individual or bulk texting | You can choose one recipient for a message or send that message to a whole list. |
| Toll-free number | You receive a dedicated toll-free number for free and can purchase additional toll-free numbers and 10DLCs. |
| QR codes | Your customers can scan QR codes to autofill their texting app with your number and keyword. |
| Keyword customization | You can set your own keywords exclusive to your company. |
| Integrations and apps | You can access several Zapier integrations alongside one-time-fee apps, such as those for personalization, drip campaigns and Instagram texting. |
Scalability
Scalability is key in any small business software – why set up a product you might need to abandon as you grow? Among all the text message marketing services we reviewed, Textedly handles this concern best. Its 12 pricing plans cover businesses that need to send as few as 1,200 messages per month and as many as 240,000. Custom plans are available as well.
We especially like that no matter how many texts you send, Textedly's prices are the lowest for that number of messages. Even at high monthly texting amounts, Textedly charges less than half the price of certain competitors. This affordable pricing adds to Textedly's already substantial ease of scaling.
Individual or Bulk Texting
With Textedly, you'll have no trouble going as granular or vast as you want in your texting. You can easily choose one number or text all your subscribers linked to one keyword. Right after you do so, you can access text message templates you've previously created to quickly contact all your recipients. You can also write new messages from scratch. This feature is the bedrock of a top text message marketing service, and Textedly makes it especially easy.
Toll-Free Number
All Textedly accounts come with one toll-free number that your customers can use to text you. If you enable Textedly's voice calling add-on, customers can call this number to connect with you. You can purchase additional toll-free numbers or 10DLCs for $15 per line per month.
QR Codes
QR codes are among the hottest trends in text message marketing. They can help you streamline the process of adding customers to your subscriber list. When customers scan the QR code on your printed materials, their messaging app will auto-populate your number and signup code.
Textedly is among the many text message marketing services that offer this feature. However, you must first activate this feature through the App Tools window, though it comes at no extra charge. Other text message marketing services don't require this extra manual activation step. Then again, some text message marketing platforms don't offer QR codes at all.
Keyword Customization
Keyword customization is the bread and butter of successful text message marketing. It's how you create phrases that trigger certain actions, such as subscribing the sender to your list. As with any trustworthy text message marketing service, Textedly offers this feature. We like that you can get six custom keywords – a fair number for most smaller businesses – for just $140 per month.
Integrations and Apps
While every text message marketing app we reviewed includes several integrations, Textedly stands out for its one-time-fee add-ons. Alongside familiar integrations such as Slack and Zapier are unique apps for auto-replies, personalized text messages, drip campaigns, SMS inbox notifications and Instagram texting. Though technically found outside the App Tools section, voice calling is also a unique Textedly app. Some of these add-ons are rare among the other text message marketing brands we reviewed.
Cost
Textedly's vast pricing options stand out; the company offers 12 pricing plans that cover the whole spectrum of operations. While we also found abundant plans in our review of SimpleTexting, it offers only eight options. Like SimpleTexting, Textedly has custom plans as well as set packages.
You can sign up for a 14-day free trial with Textedly that gives you 50 messages, one custom keyword and free incoming messages. Thereafter, you can sign up for one of the plans listed below. Textedly's pricing model is unique in that the brand doesn't use lower prices as an incentive to switch from monthly to annual billing. Instead, this switch gives you hundreds or thousands more texts per month; you'll pay the same rate either way.
Textedly's pricing plans are as follows. We found that most other SMS marketing companies charge considerably more per month for each of these per-month messaging limits. All plans include free incoming messages.
Bronze: $24 per month

One custom keyword
1,000 messages per month if billed monthly; 1,200 if annually

Plus: $39 per month

Two custom keywords
2,000 messages per month if billed monthly; 2,400 if annually

Enterprise: $50 per month

Three custom keywords
3,500 messages per month if billed monthly; 4,200 if annually

Elite: $70 per month

Four custom keywords
5,000 messages per month if billed monthly; 6,000 if annually

Business: $140 per month

Six custom keywords
10,000 messages per month if billed monthly; 12,000 if annually

Silver: $210 per month

Seven custom keywords
15,000 messages per month if billed monthly; 18,000 if annually

Premium: $350 per month

10 custom keywords
25,000 messages per month if billed monthly; 30,000 if annually

Pro: $500 per month

13 custom keywords
35,000 messages per month if billed monthly; 42,000 if annually

Gold: $700 per month

15 custom keywords
50,000 messages per month if billed monthly; 60,000 if annually

Platinum: $1,400 per month

20 custom keywords
100,000 messages per month if billed monthly; 120,000 if annually

Diamond: $2,100 per month

20 custom keywords
150,000 messages per month if billed monthly; 180,000 if annually

Champion: $2,800 per month

50 custom keywords
200,000 messages per month if billed monthly; 240,000 if annually
Beyond these fees, Textedly offers several add-ons for a one-time setup fee. In our conversations with Textedly reps, we were quoted the following prices for these add-ons:
Personalization – $28
Auto-reply – $36
SMS inbox notifications – $60 per phone number
Instagram texting – $78
Voice calls – $99
Drip campaigns – $160
You can also buy phone numbers beyond the one dedicated toll-free number that comes with each account. Each toll-free or 10DLC number is $15 per month.
Setup
Like most text message marketing software, Textedly is easy and quick to implement. After you sign up for an account and log in, your dashboard will be ready to go. You'll already have a dedicated toll-free number, and you can easily purchase additional toll-free or 10DLC numbers.
From there, you can add new subscribers manually or via a CSV file and create keywords to which you'll link your subscribers. You won't pay any extra fees to add subscribers. Once you've done that and set up your keywords, you're ready to start texting your customers. The whole process takes minutes.
Setting up Textedly becomes a lengthier process if you add on extra paid services such as voice calling, Instagram texting and text personalization. Each of these tools is quick to set up, but signing up for all of them can add extra time to your implementation process.
You can also access roughly two dozen free integrations – plus Zapier – from the Apps tool. As with Textedly's native apps, each of these integrations can take a few minutes to get up and running. We suggest allocating an hour total for setup.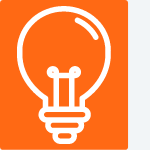 FYI: Textedly's integrations include Slack, Salesforce, HubSpot, Zoho CRM, Constant Contact and Zendesk.
Customer Service
You can call Textedly's customer support line or receive support by text. Live chat is also available through the Textedly website. We like that when you open the live chat tool, you can scroll down to see articles about certain frequently asked questions. Not all competitors include this feature. We also heard back from a Textedly rep within 90 seconds of using the live chat tool, and a rep saw our message within the first 30 seconds – considerably faster than most other services we reviewed.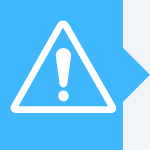 Did you know?: Textedly includes quick links to FAQs within its live chat tool.
The Textedly support team is available from 8 a.m. to 5 p.m. CT on weekdays. It's also available 9 a.m. to 2 p.m. CT on Saturdays; only a few brands offer weekend support. There is no Sunday availability, which is par for the course with most text message marketing companies.
Outside these hours, you can email Textedly's help line. You'll never pay additional fees for customer support. Support is included, which is standard for the industry.
Drawbacks
Textedly's most significant drawback is the relatively small number of custom keywords you can use, even on the Champion plan. Although Textedly might give you the best bang for your buck in terms of messages per dollar, you'll never get more than 50 custom keywords. This cap is enough for most businesses, but it's still a cap. Many other text message marketing platforms have no cap at all.
Additionally, Textedly is known to have a difficult cancellation process if you choose to terminate your service. Customers have reported being unable to shut down their account from within the Textedly Dashboard's account settings tool. Instead, they have had to contact customer support via email and then await a call from a representative. Despite these stories, Textedly representatives told us that you can cancel your account right from the live chat tool.
Once you cancel, your account is terminated immediately, which is uncommon but not entirely unheard of. TextMarks works in the same way, though you can cancel TextMarks from your account settings. Learn more about this service in our TextMarks review.
Methodology
Textedly is one of roughly a dozen text message marketing platforms we reviewed. It's also one of five brands for which we arranged a guided, recorded demo with Textedly sales reps. We were given access to a free trial as well. The majority of our information came from these demos, though certain information, such as pricing, came from the Textedly website. Customer support information also came from reviews online.
FAQs
How do you cancel a Textedly account?
If you're not happy with your Textedly account, you must email Textedly's help center. A customer service representative will call you to close your account.
When did Textedly launch?
Textedly launched in 2015, making it one of the newest text message marketing companies we reviewed.
Where is Textedly located?
Textedly has offices in Los Angeles and Nashville. You can contact Textedly's customer service from wherever you're located during weekday business hours, as well as limited hours on Saturdays.
Overall Value
We recommend Textedly for …
Small businesses looking for a text message marketing service that can grow with them.
Businesses in need of a platform that remains affordable even at high texting quantities.
Businesses that want text message marketing and voice calling from the same number.
We don't recommend Textedly for …
Businesses that need unlimited custom keywords.
Businesses that want the ability to cancel their text message marketing services easily.
Image Credit: mangpor_2004 / Getty Images

Textedly
The Verdict
Textedly is a user-friendly text message marketing platform with 12 reasonably priced plans of various sizes, so it's our best pick for businesses looking for easy scalability.

Max Freedman
Business News Daily Contributing Writer
Max Freedman is a content writer who has written hundreds of articles about small business strategy and operations, with a focus on finance and HR topics. He's also published articles on payroll, small business funding, and content marketing. In addition to covering these business fundamentals, Max also writes about improving company culture, optimizing business social media pages, and choosing appropriate organizational structures for small businesses.