Protection 1 Review
Protection 1 has a wide range of hardware and software to choose from, making it a versatile choice for businesses of all sizes.
The 24/7 professional monitoring offered by Protection 1 grants an added layer of supervision to ensure your business's security.
The Protection 1 mobile application allows you to access your system anytime, anywhere.
This review is for small business owners who are looking for the best video surveillance system.
After extensive research and analysis of video surveillance systems, we recommend Protection 1 as the best overall video surveillance system for small businesses in 2021.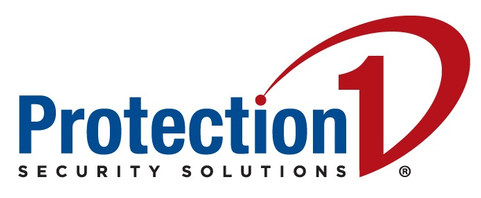 Protection 1
The Verdict
In addition to video surveillance systems, Protection 1 offers 24/7 remote monitoring services to help you ensure your business is always protected.
To read our full methodology and for a more comprehensive list of video surveillance systems, visit Business News Daily's best picks page for video surveillance systems.
Why Protection 1?
Here are the top reasons why we chose Protection 1 as the overall best video surveillance system.
Wide Selection of Equipment
Protection 1 offers four different plans and options to purchase additional equipment. This makes it easy to customize the system to suit your business's unique needs.
Each plan comes standard with a touchscreen control panel, three door/window sensors, a motion sensor, yard sign and three window decals. You can add additional touchscreen remotes or keypads, glass break sensors, outdoor cameras, pan-tilt-zoom (PTZ) cameras, or remote door locks. Your monthly fee will be adjusted to include any additional equipment.
24/7 Professional Monitoring
Protection 1 provides 24/7 professional monitoring backed by its parent company, ADT. Additionally, Protection 1 comes with a $1,000 Theft Protection Guarantee, which provides you with a $1,000 insurance deductible if your premises are burglarized under Protection 1's service.
Protection 1's monitoring services have triple redundancy protection, meaning if one monitoring center goes down, there are multiple systems in place that can take over instantaneously. Protection 1's monitoring centers will evaluate any triggered alarms to determine if an emergency response is needed and will alert local emergency responders.
Mobile App Management
Protection 1 also offers you the option to access and manage your business's security from your smartphone through their mobile app. You can control, monitor and configure your system from your phone or tablet. This feature, however, is only available to subscribers to the Secure+, Smart Control or Video plan subscribers.
Professional Installation
With Protection 1, you can have your entire security system professionally installed. Protection1 extensively trains and background checks their technicians for all consultations, services, and installations.
Key takeaway: Protection 1 offers the biggest selection of hardware of the companies we reviewed, and it provides 24/7 professional monitoring.
Pricing
Protection 1 offers four monitoring plans. All plans require a three-year contract, except California, which requires a two-year contract. Here is more information on each plan:
Secure: The secure plan costs $34.99 per month and offers professional monitoring, which monitors your business from threats that include burglary, fire, natural gas leaks, floods, or frozen pipes. The Secure plan requires a landline phone.
Secure+: The Secure+ plan is $44.99 per month and offers professional monitoring along with cellular communication and two-way voice communication that quickly connects you to Protection1's monitoring center.


Smart Control: The Smart Control plan is $49.99 per month. This plan offers all the features from the Secure and Secure+ plans, plus a mobile app, home automation and a camera-integrated motion sensor.


Video: The Video plan is $54.99 per month. (This is the plan you'll need to select if you want video camera surveillance.) Protection 1 stores your footage in the cloud, where you can easily access, store, and manage recordings via your smartphone or tablet. You can also program your cameras to automatically begin recording when your security system is triggered. With the video plan, you can choose from an indoor camera, an indoor PTZ camera and a weatherproof outdoor camera.
Key takeaway: Pricing varies depending on the equipment you purchase and the monitoring plan you select. Monitoring plans range from $34.99 per month to $54.99 per month.
Customer Support
Protection1 has an A+ Better Business Bureau rating. The company does not have automated telephone systems, which means you always speak with a liver operator. Protection 1's customer support can be reached 24/7 via phone or live chat.
Limitations
The main limitation of Protection 1's video surveillance system is that only one of their protection plans offers video surveillance. However, we felt that they still deserved our best pick aware because the video plan can be customized with additional equipment to fit your needs, whatever they may be.
Protection 1 also requires a three-year contract, which can be limiting if you aren't 100% committed to choosing them as your video surveillance provider, but if you are, it means consistent, long-term protection.
All equipment from Protection 1 is leased and must be returned in good condition to the company once you cancel your contract, which means you are on the hook for any damaged equipment.
Image Credit: scyther5 / Getty Images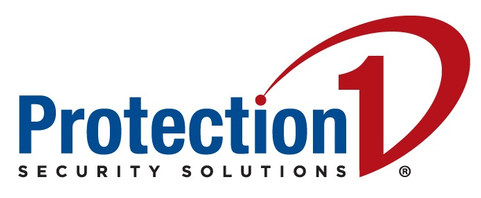 Protection 1
The Verdict
In addition to video surveillance systems, Protection 1 offers 24/7 remote monitoring services to help you ensure your business is always protected.

Kiely Kuligowski
Business News Daily Staff
Kiely Kuligowski is a business.com and Business News Daily writer and has written more than 200 B2B-related articles on topics designed to help small businesses market and grow their companies. Kiely spent hundreds of hours researching, analyzing and writing about the best marketing services for small businesses, including email marketing and text message marketing software. Additionally, Kiely writes on topics that help small business owners and entrepreneurs boost their social media engagement on platforms like Facebook, Twitter and Instagram.