With remote work increasingly the norm rather than the exception, keeping tabs on employee productivity and efficiency is more difficult – yet more important – than ever.
A number of companies now offer packages that monitor everything from keystrokes to external drive access, generating live and prescheduled reports.
While these packages might seem broadly similar on paper, there are marked differences in day-to-day use, with some better suited to specific tasks than others.
This guide is for business owners, directors and HR managers who want to learn the differences between the best employee monitoring software tools.
Employee monitoring software gives small business owners and managers invaluable insights into how employees spend their time at work. The best employee monitoring software can track web browsing and application use, block content and applications, capture screenshots of user activity, and provide insightful reports. 
To help you find the best solution for your business, we've reviewed the best software applications on the market in 2022. In doing so, we considered affordability, ease of use and the features that help you monitor employee activity, productivity and cybersecurity.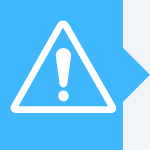 Did you know?: We think of employee monitoring as a modern phenomenon, but Henry Ford was an early adopter of its principles over a century ago.